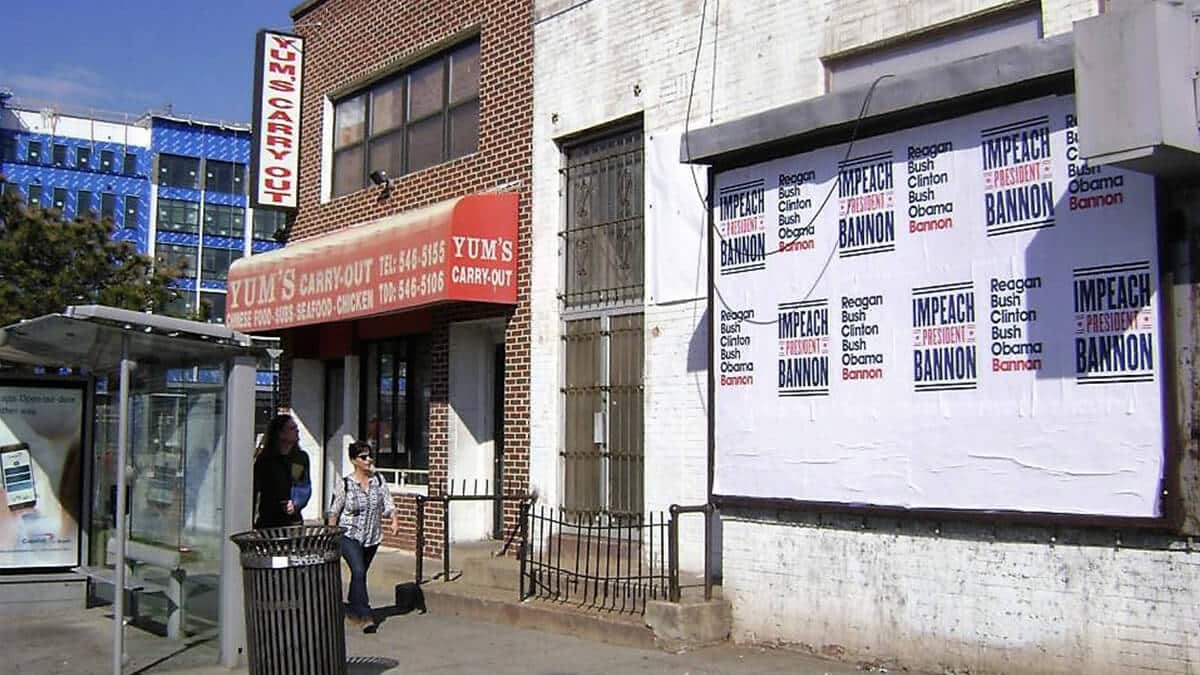 WASHINGTON DC
Wild Posting perfect for the Political Messages!
Washington DC Wild Posting opportunities are endless, especially for politically charged advertising.  We have done several campaigns targeting law makers and PAC groups in DC.  Street Level marketing in DC provides great messaging and Wild Posting can make that happen!
WASHINGTON DC WILD POSTING PRICES
Prices for Washington DC Wild Posting ranges from $4,000-$6,000 for unpermitted locations. For Permitted Wild Posting Locations prices ranges from $5,000-$10,000. This includes printing the posters and posting them.
Contact Us for Washington DC Wild Posting
If you are interested in learning more about pricing and availability for Wild Posting in Washington DC, contact us now.
WILD POSTING
BILLBOARDS
PERMITTED POSTERING
SNIPES
MURALS
BUS BENCHES
8-SHEETS
MOBILE BILLBOARDS
GUERRILLA ADVERTISING
Wild Posting United States Markets:
WILD POSTING WASHINGTON DC AREAS:
ADAMS-MORGAN
ANACOSTIA
ARLINGTON
BROOKLAND
CAPITOL HILL
DUPONT CIRCLE
FOGGY BOTTOM
GEORGETOWN
IVY CITY
LEESBURG
NORTHEAST
RESTON
THE WHARF